TAX ADVISE BARCELONA
Welcome to Ecovis Barcelona.
We are a tax advisory firm, specialized in the Spanish and Catalan tax system. We offer a combination of expert professional services and comprehensive, personalized assistance.
Our mission is to provide personalized tax advice to both individuals and companies in order to help them optimize their taxes and save money.
Our team of experienced tax professionals provides comprehensive services in the areas of corporate tax, international tax issues, personal income tax, indirect taxes and transfer pricing. We also offer specialized support in M&A transactions and corporate reorganizations.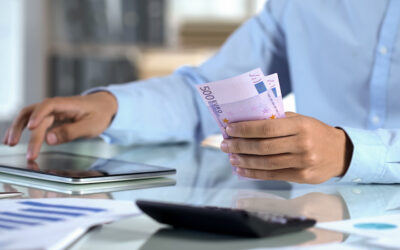 In the financial sphere, money transfers between family members are a common practice. However, it is important to be aware of the legal and tax implications that may arise when making this type of transaction. The Tax Agency is responsible for ensuring compliance...
At Ecovis Barcelona, we have experienced professionals capable of providing expert advice on a variety of topics, including income tax, VAT returns, corporate tax planning, international tax laws and much more. We also offer financial planning services, as well as assistance with company incorporation and registration. In addition, our team of experts will work closely with you to ensure compliance with all applicable laws, so you can be sure that your company is in compliance with the relevant regulations.
We are committed to providing quality information in an efficient and cost-effective manner. Our goal is to help our clients achieve their business objectives by providing sound tax advice to help them optimize their tax situation.
We understand that taxation can be a difficult subject to navigate, especially when dealing with foreign investors, so we focus on providing clear answers and straightforward assistance that is tailored to your individual needs. We have over twenty years of experience in the field of taxation and can offer you extensive knowledge of Spanish and Catalan tax legislation.
Our aim is to offer you the best possible service at an affordable price so that you can make the most of your investments. Whether you are a business owner or an individual looking for guidance on how to minimize your overall tax burden, Ecovis Barcelona has the expertise to help you achieve this goal.
Contact us today and we will show you why we are the best choice for your tax needs.